I don't watch
alot
of television. I don't care for reality television. Anything that starts at 10 p.m. and requires emotional involvement is out.
But Fancypants recently highlighted her television boyfriends and that got me to a-wonderin'.
Who are my television men?
First up, Wentworth Miller: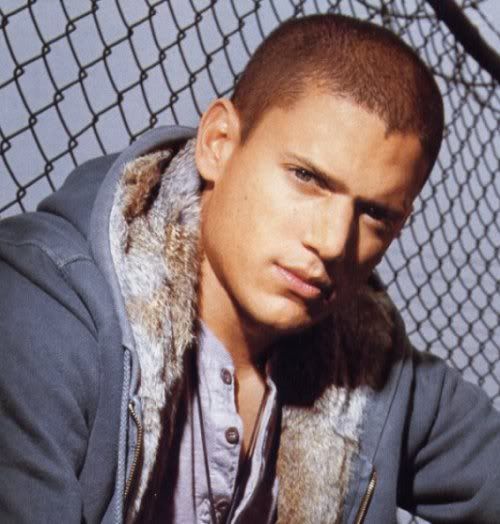 I would help this guy break out of just about anything, let alone prison. Where has this dishiness been all my life? Now, I know that men in real prision don't look like Wentworth here, but DAMN. He is easy on the eyes, and in my imaginary world, he's very smart and witty. And likes to give foot rubs. And does dishes.
Next on the "TV boyfriend" parade:
Jensen Ackles portraying Dean Winchester on Supernatural.
Maybe I like guys who run around slaying the undead and demonic of the world. Maybe I like moody drifters. I don't know, but I like me some Jensen.
And rounding out my trip of man-candy?
Oh yeah. Nathan Fillion.
I could watch Firefly over and over and over and still not get sick of Nathan.
I know. All my guys are misunderstood tough guys with hearts of gold. They all do some ass-whoopin when needed - but only in self defense.
**Honorable Mention**
This is an up and coming TV boyfriend...
He plays "Russell" on Invasion. How the first wife ever left him for the creepy sheriff, I'll never know...